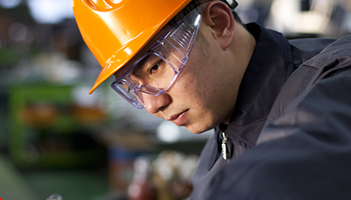 Self-growth is visible
"Rewarding"
IKG Careers
Message from the Recruiter
"IKG" has unique molding technology and know-how.
It is an asset of our company that we have steadily built up through abundant transactions with leading plastic molding manufacturers in Japan since our founding.
Now, we are looking for a new force that will protect and further enhance this asset that we have built.
We would like to carefully nurture the acquisition of skills from inexperience in the long run.
We look forward to receiving applications from motivated people who will lead our company's future.
Please lend your strength to evolve "high technical capabilities" and "flexible proposal capabilities".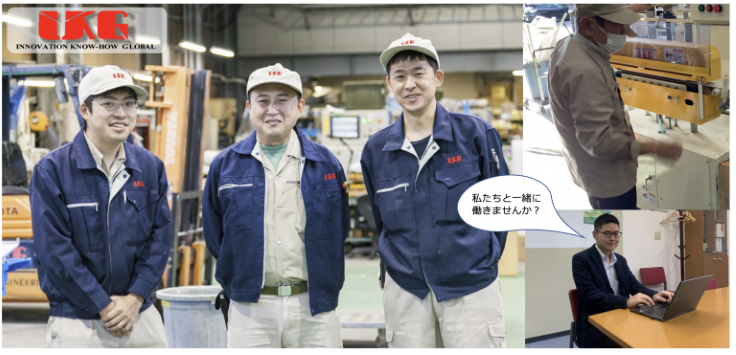 Careers information
We propose "extrusion molding equipment" for manufacturing plastic products to the technical departments of major manufacturers in various industries such as automobiles, home appliances, building materials, medical products,
and foods.
Since it is a custom-made product with a high unit price of several million ~ tens of millions per unit, it takes more than half a year to receive an order,
and we carefully face the needs of customers.
Since it is a custom-made product with a high unit price and a long proposal period, it is important to have the ability to build a relationship of trust with customers.
Worked in Tokyo
Worked in Nagoya