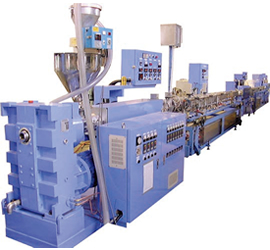 Pipe tube molding line
We offer a line of material feeding equipment to extruders, molds, vacuum water tanks, pick-up machines, cutting or winding machines.
We handle products for a wide variety of applications such as general industrial pipes and tubes, medical tubes, air tubes, fuel tubes, and precision tubing.
We also offer molds and sizing formers for single-layer tubes and pipes to multi-layer tubes and pipes.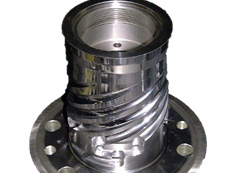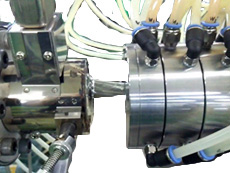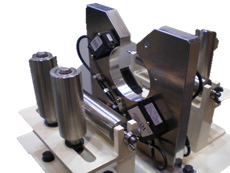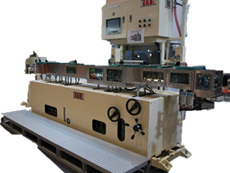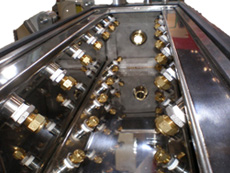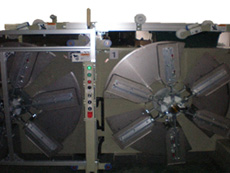 Dysmorphic line outline

Dysmorphic line specifications
・1.Extruder
・2.Mold tube die, pipe die
・3.Cooling water tank, open water tank, vacuum water tank
・4.Outer diameter and wall thickness measuring instrument, infrared ultrasound, high frequency
・5.Pick-up machine, belt type pick-up machine, caterpillar pick-up machine, roll type pick-up machine・6.Cutting machine, knife type cutting machine, rotary cutting machine, saw blade type cutting machine・7.winding machine, single-axis winding machine

 As for the details of the 2-axis winding machine
, it depends on the product shape and specification resin, so please inquire.
---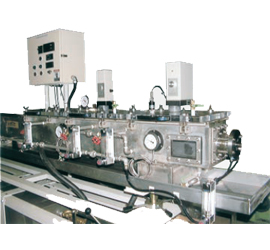 Venturi vacuum tank
VT-V series. It is a vacuum water tank that adopts the Venturi method as the vacuum source.
High-speed molding of small diameter (φ20 mm or less), thin and soft tubes by vacuum pressure.
Stabilization of vacuum pressure by VPR vacuum pressure regulator.
The vacuum pressure can be fed back control with a signal from the SVR OD measuring instrument.
Double vacuum chamber method: The first vacuum chamber reduces the sizing resistance, and the second vacuum chamber maintains the outer diameter and roundness.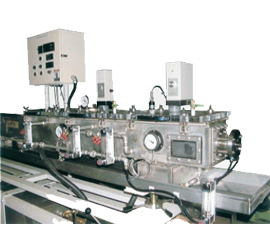 How VPR and SVR vacuum pressure regulators work
The outside air is put into the vacuum chamber in a vacuum state, the vacuum pressure is lowered, and the amount of outside air entering is automatically adjusted by the valve so that it is stable at the set pressure.
Vacuum pressure regulator scale
0% – 100%
atmospheric pressure – negative pressure
STOP: Manual operating mode Switch open: 0%, Switch closed: Move in 100% direction MANUAL: Set vacuum pressure automatic control mode

Control SVR so that the measured value matches the vacuum pressure set by the volume. AUTO: Outside diameter automatic control mode
The vacuum pressure is controlled by SVR so that the outer diameter is the set outside diameter of the outer diameter measuring instrument.